Somehow, the steering damper came loose.
Took off the bars to tighten it up. Got it all back together and the throttle was sticky.
Took apart the throttle and found strange wear.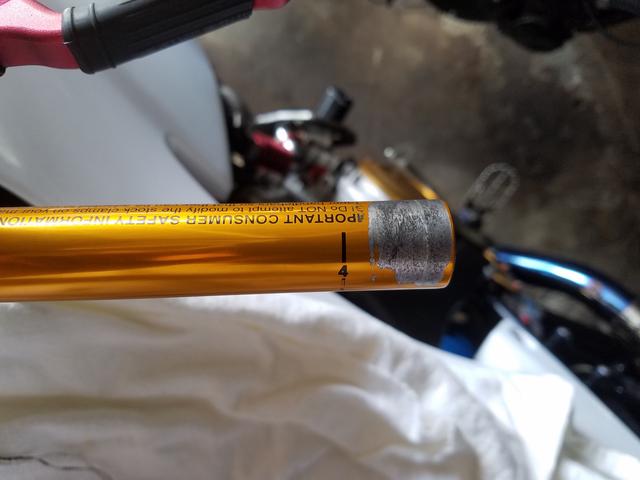 I think the culprit is this nubby. Fits into a hole on the OEM bar. No hole on my bar. Not sure why it was working fine before. Polished up the damaged bar and throttle tube.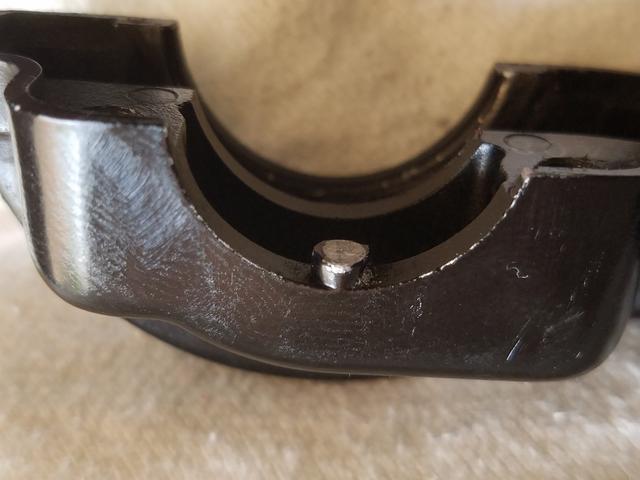 Grinded off the nubby, and adjusted the cable to free up the throttle tube. Threw on some new grips while I was at it. Ran out of time. Will put on the bash bars tomorrow. Need to re-adjust the bar, too. Couldn't see shit in my mirrors today.