I got invited to attend a ride that Garrett (GRA400C) and his Dad were putting on up in Spanaway WA. over the holiday weekend. It was an all two stroke event with nothing but RD's and RZ's!!
Started off at Garrett's Dad's house checking out all the bikes. Then we took off for a 125 mile ride through some really nice backcountry roads. The weather was overcast, but no rain at all.
Had a great time and met some cool guys who all are diehard 2-stroke fanatics!!
Here's some pics I took along the way, and a video at the end.
Enjoy, Charlie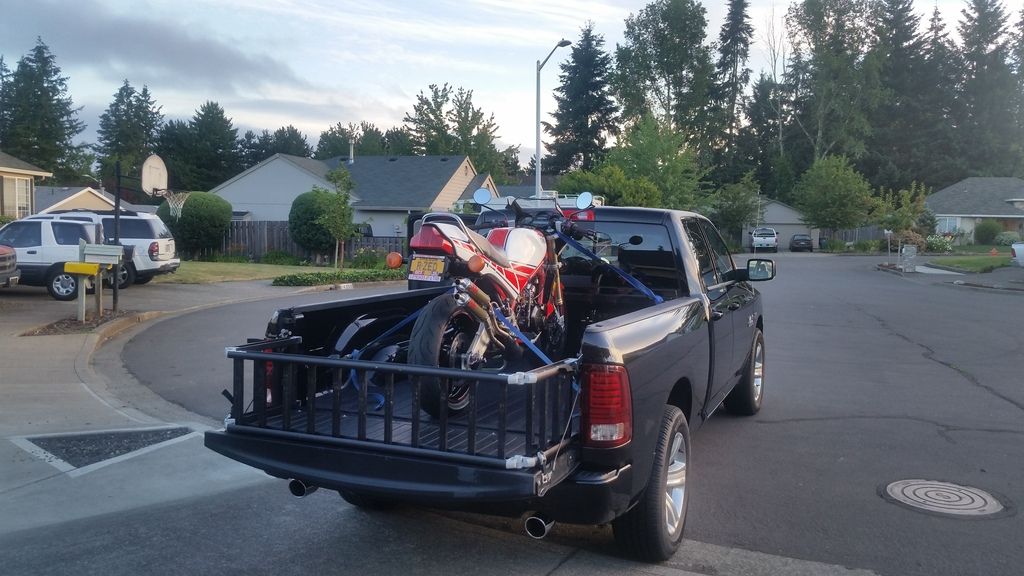 Heading up North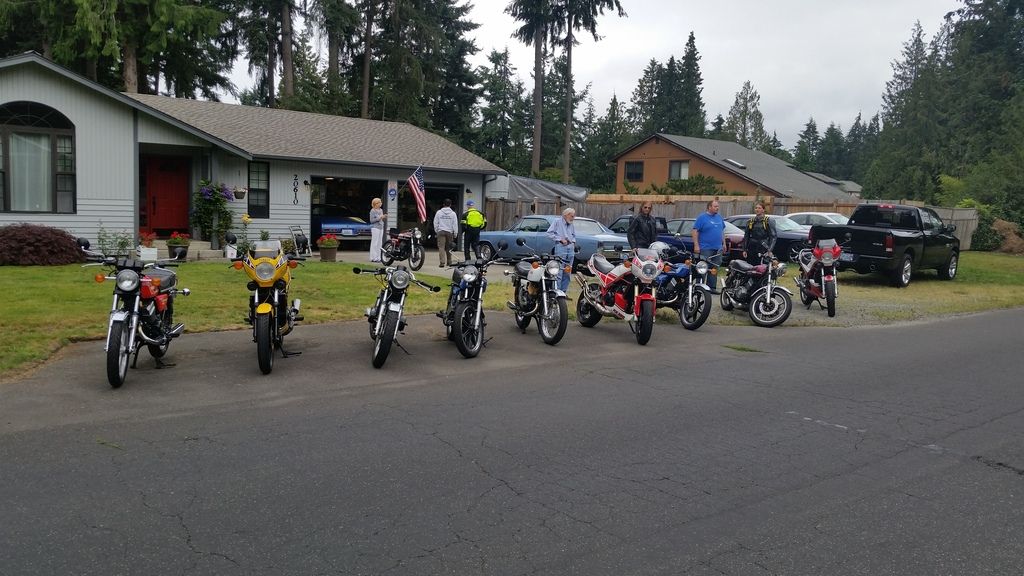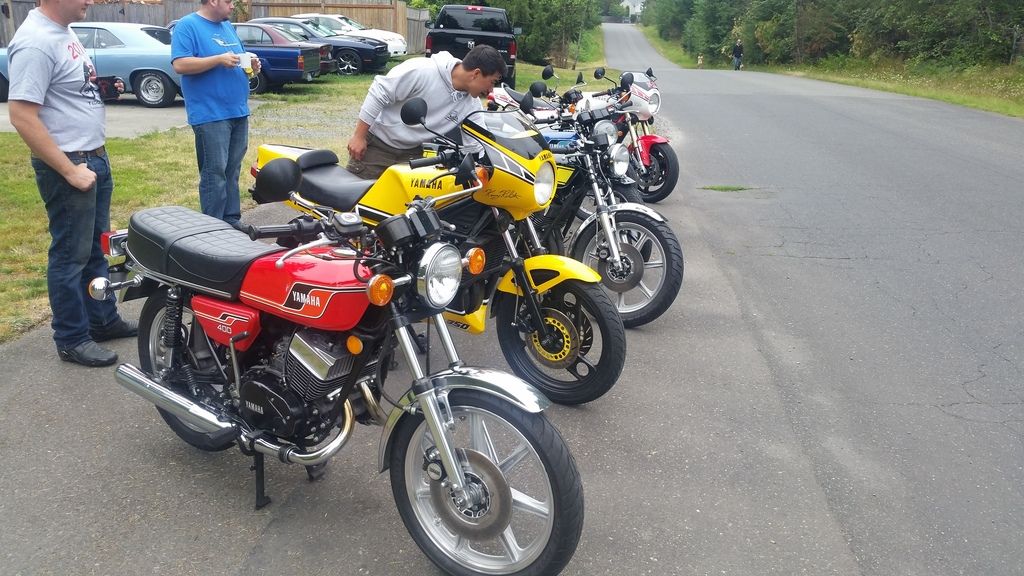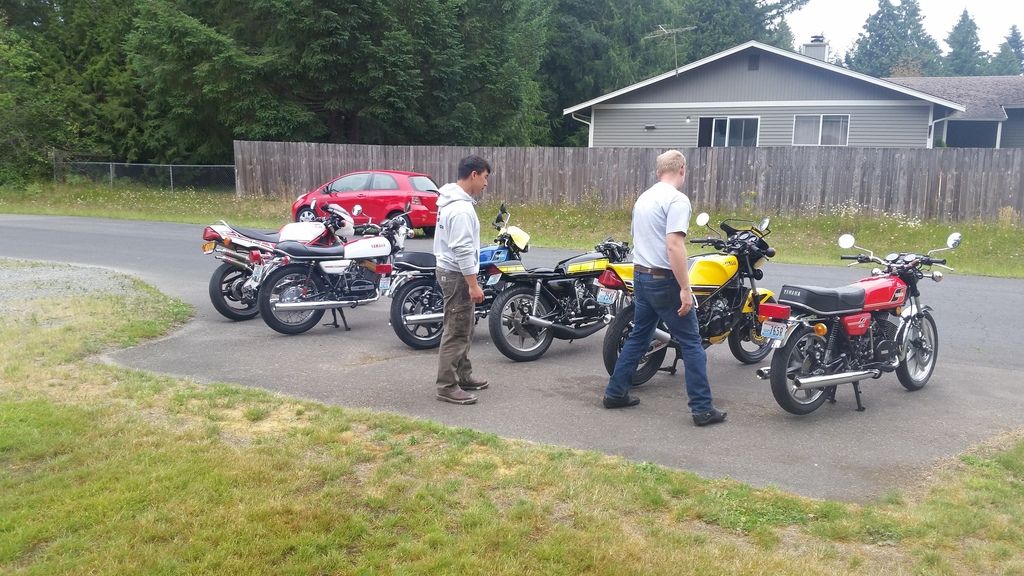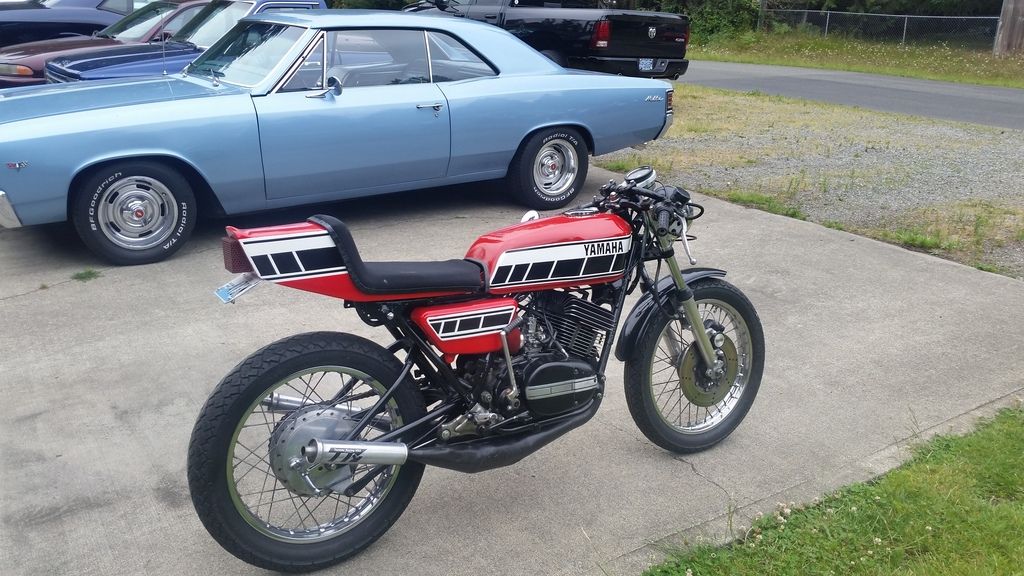 Nice!!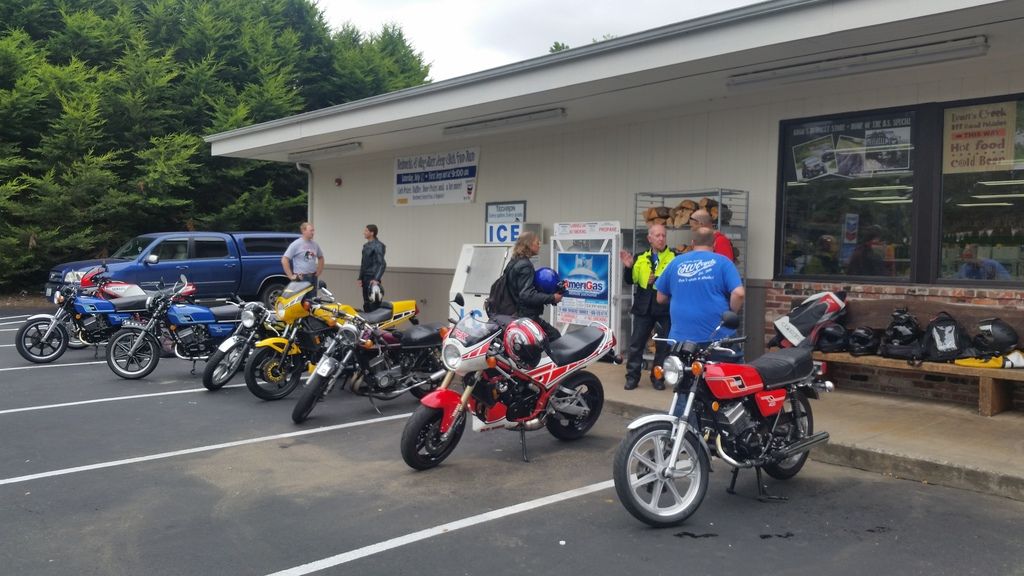 Gas stop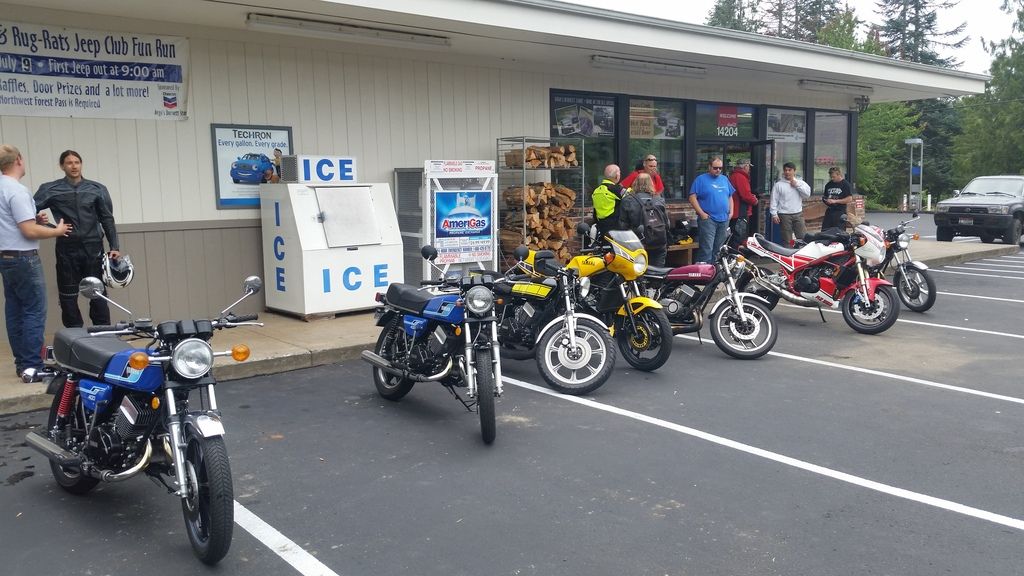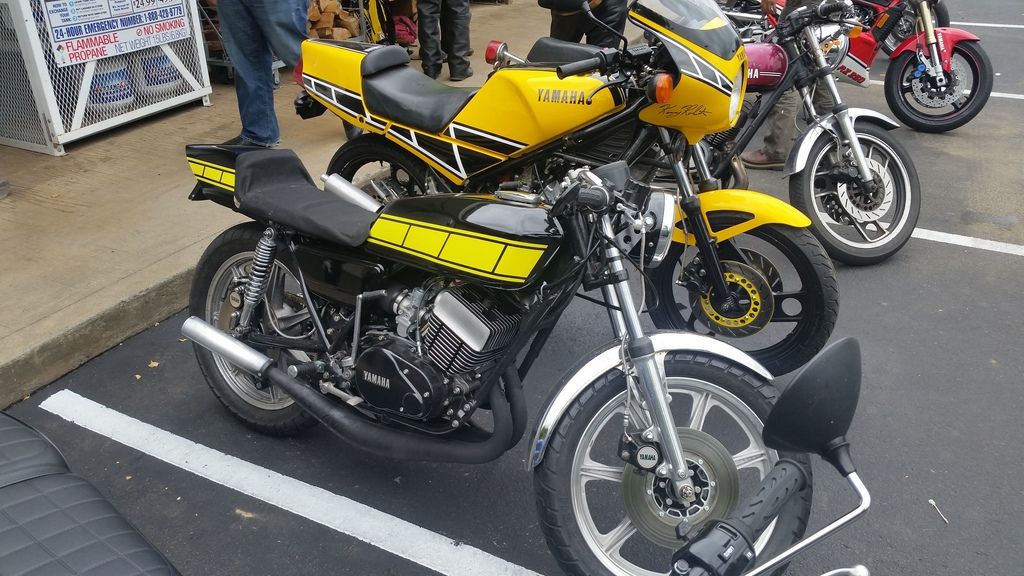 Sweet bike!! And it ran hard too!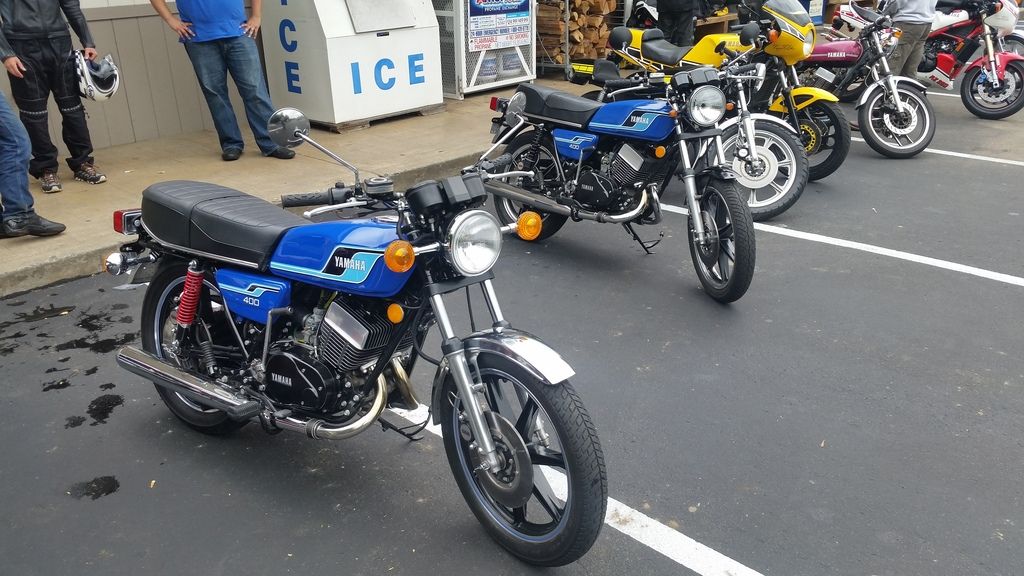 Very nice!!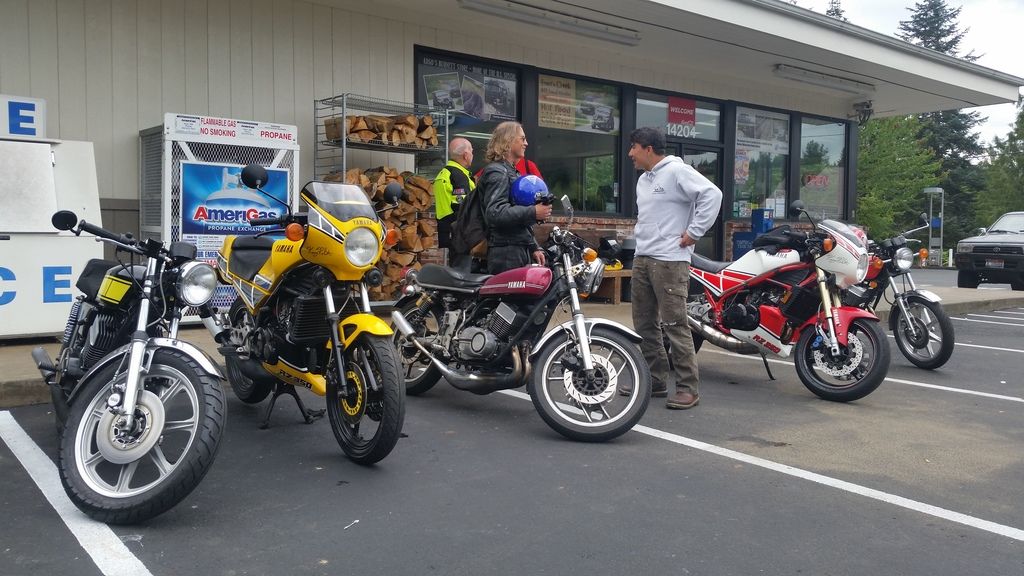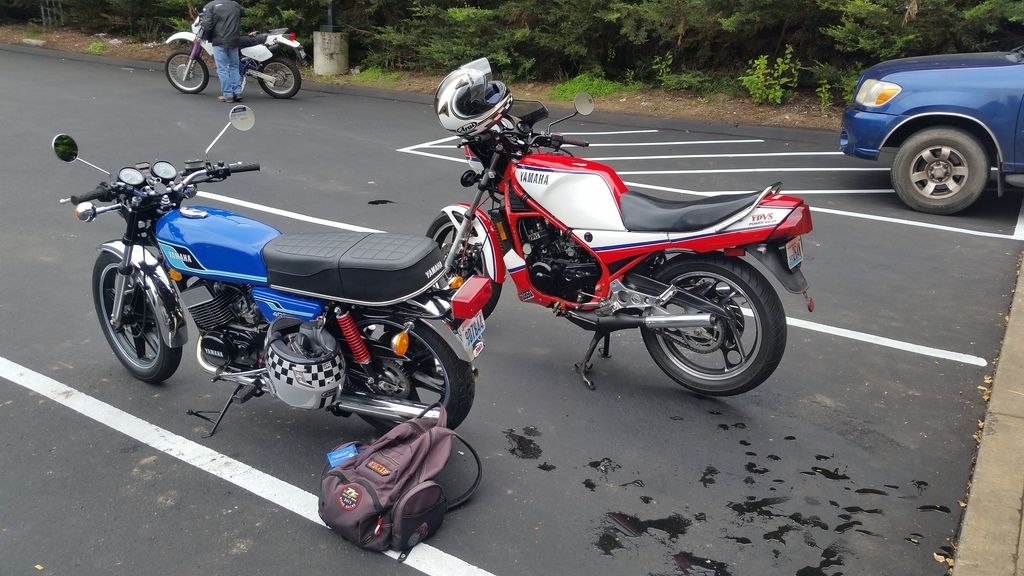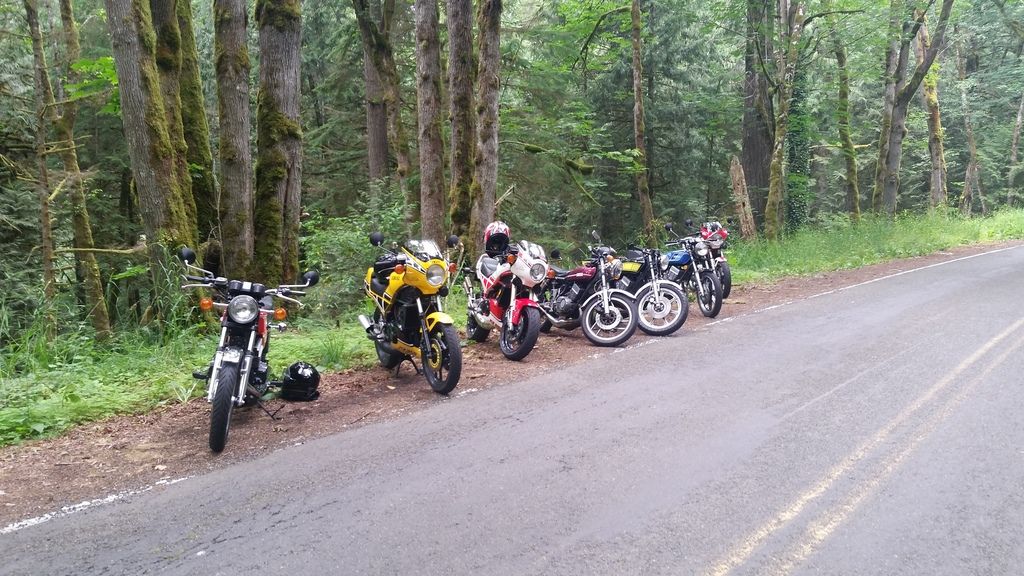 Roadside photo op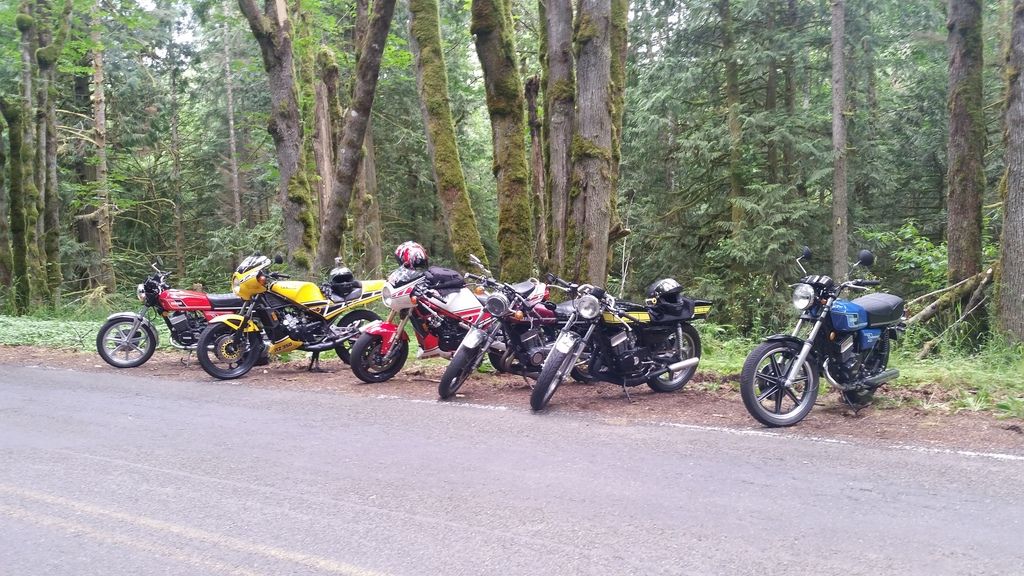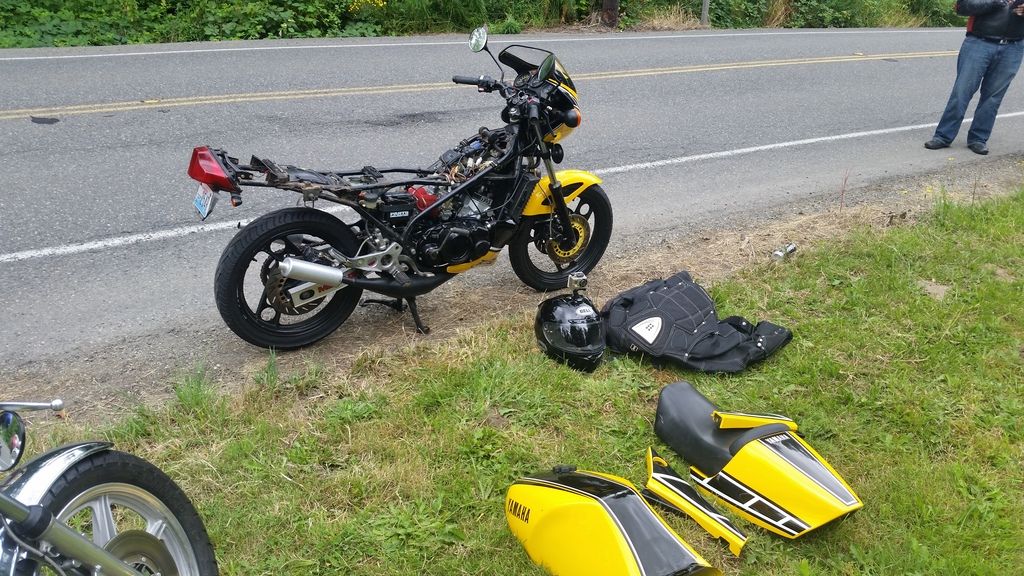 Riding it a little hard and overheated. Cooled it off, topped off the water, and it was good to go!
Burger time
Back at the start after a great ride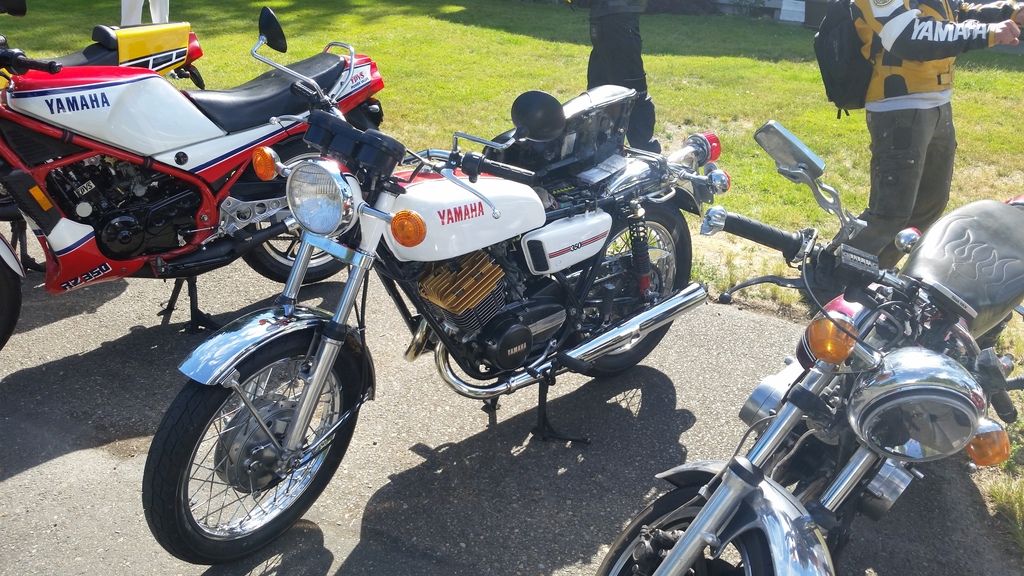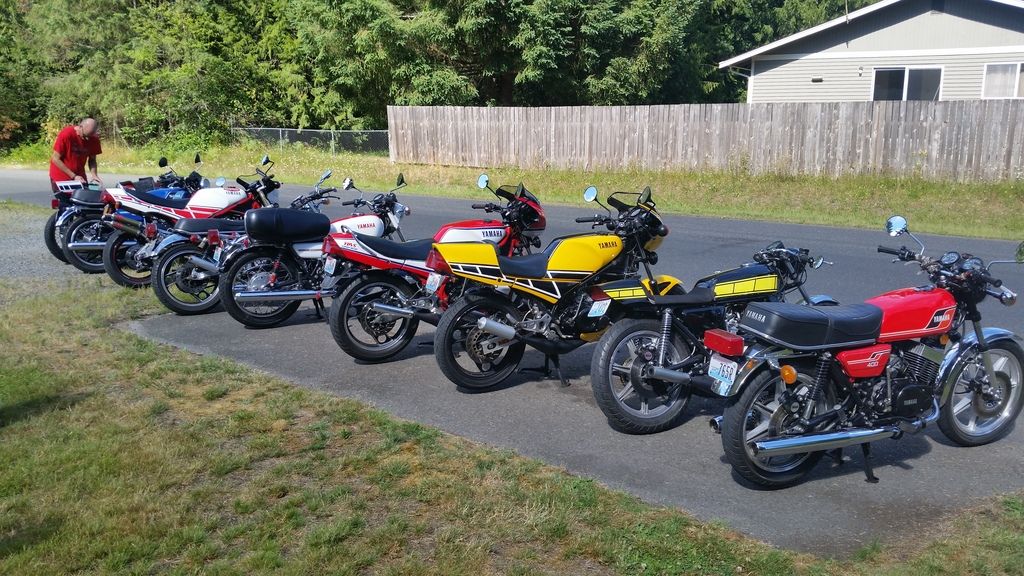 _________________
1985 RZ 421 Hybrid
http://www.rzrd500.com/phpBB3/viewtopic.php?t=9655
99 R1 USD front end
Tarrozi Hi-rise clipons
TrailTech Endurance II Speedo/Odometer
VJ23 swingarm
CBR F4i rear shock/custom dogbones
JL GP stainless pipes
2018 XSR 900