After having perfect weather conditions all week only to have it rain today, I cautiously ventured out for the ride.
I hit one quick rain shower on the way to the meet up, and a brief downpour after the ride started. After that it was OK except for some wet/slick roads with a few dry stretches where we could get on the gas.
I think there were 30-40 bikes that showed up despite the weather. I didn't get any videos, but took a few pics.
So here you go.....
Charlie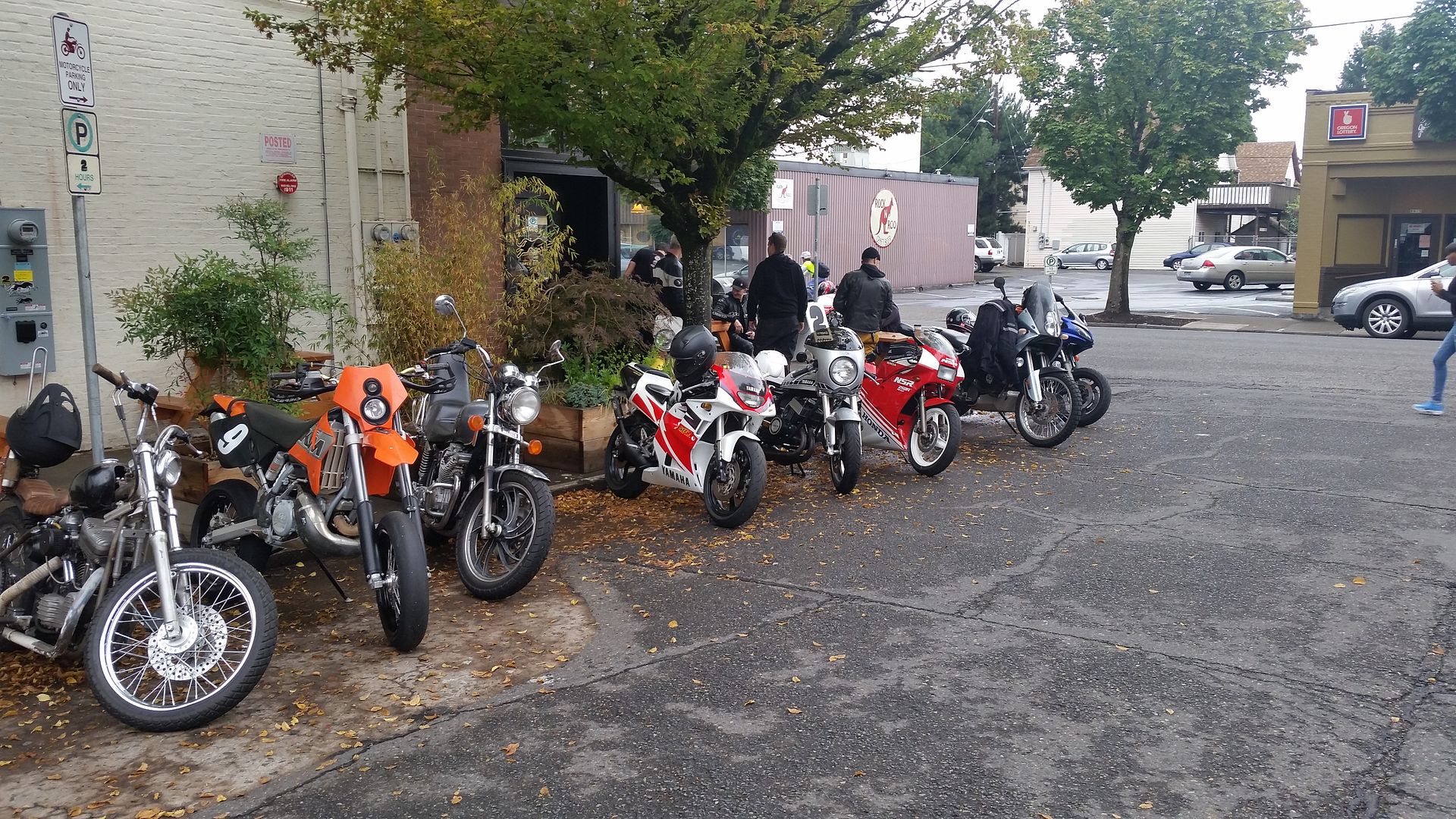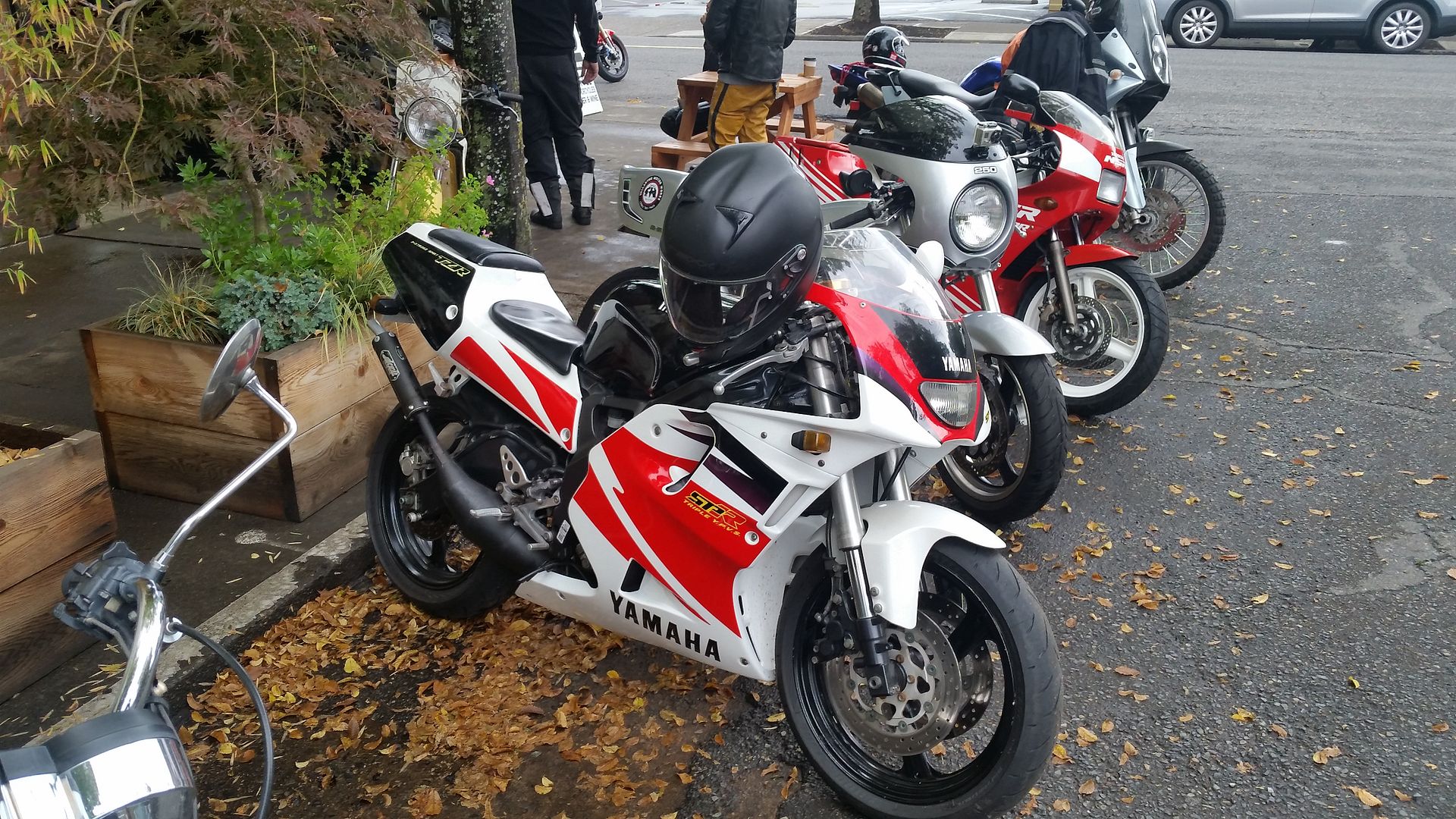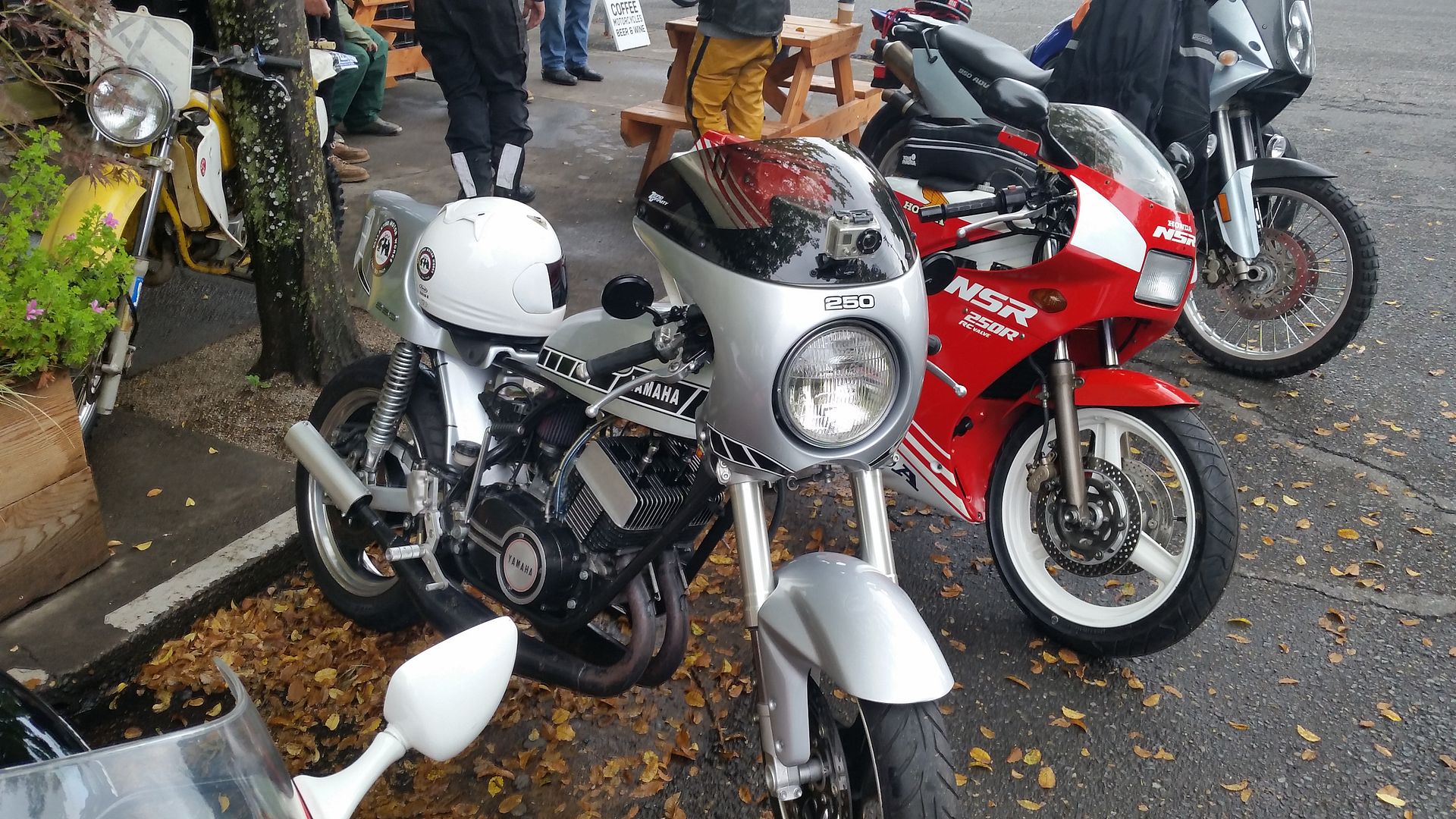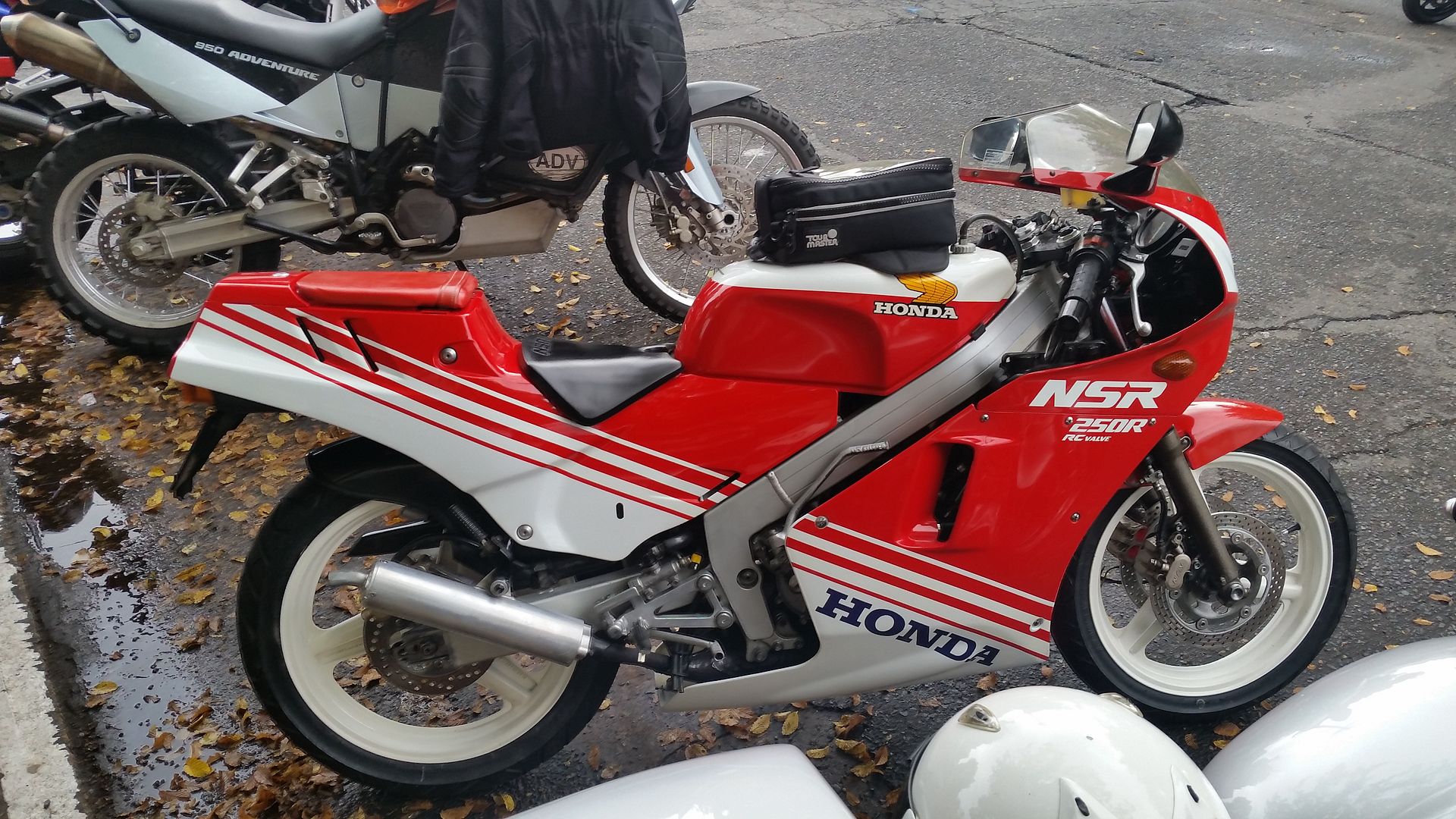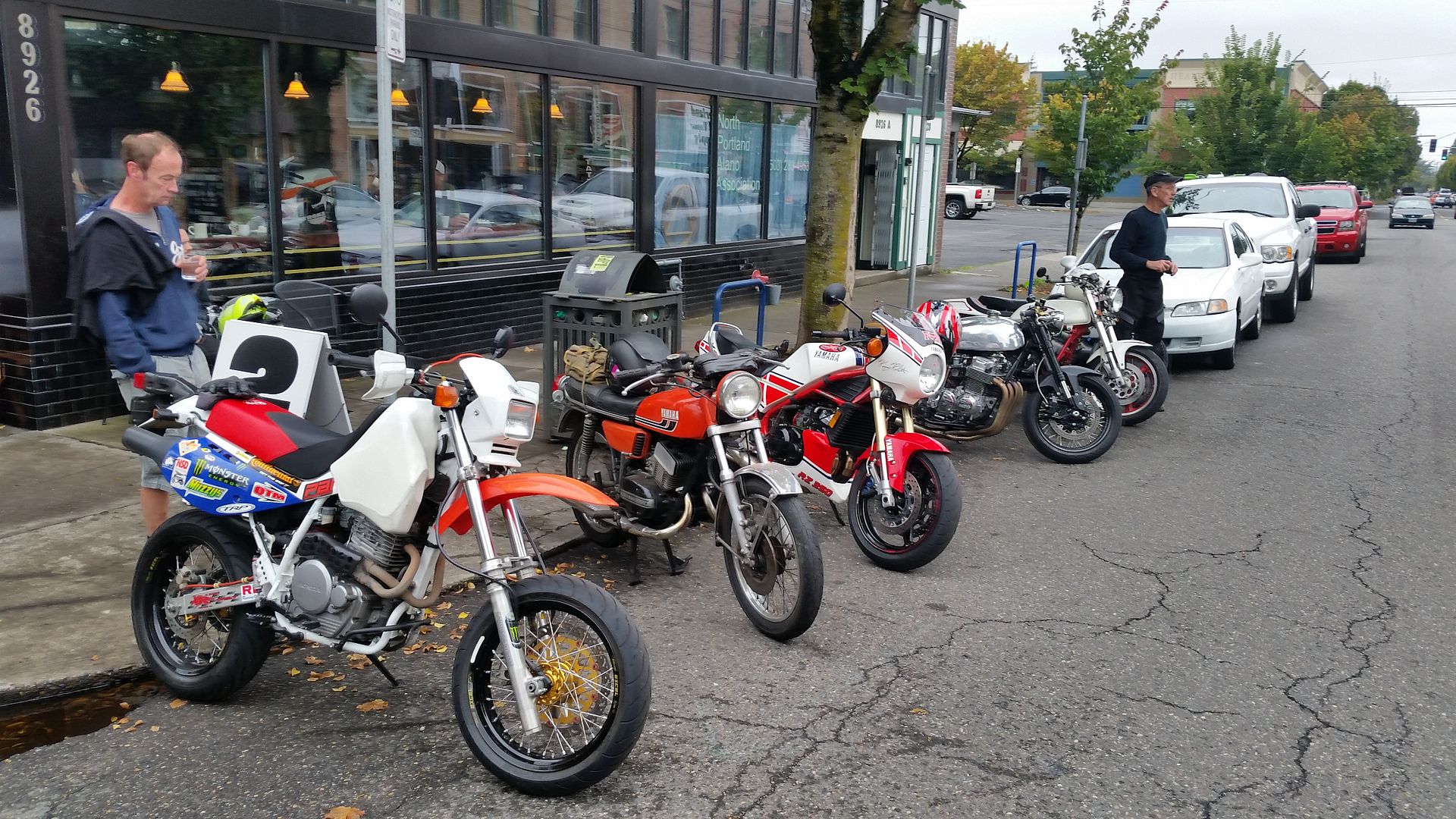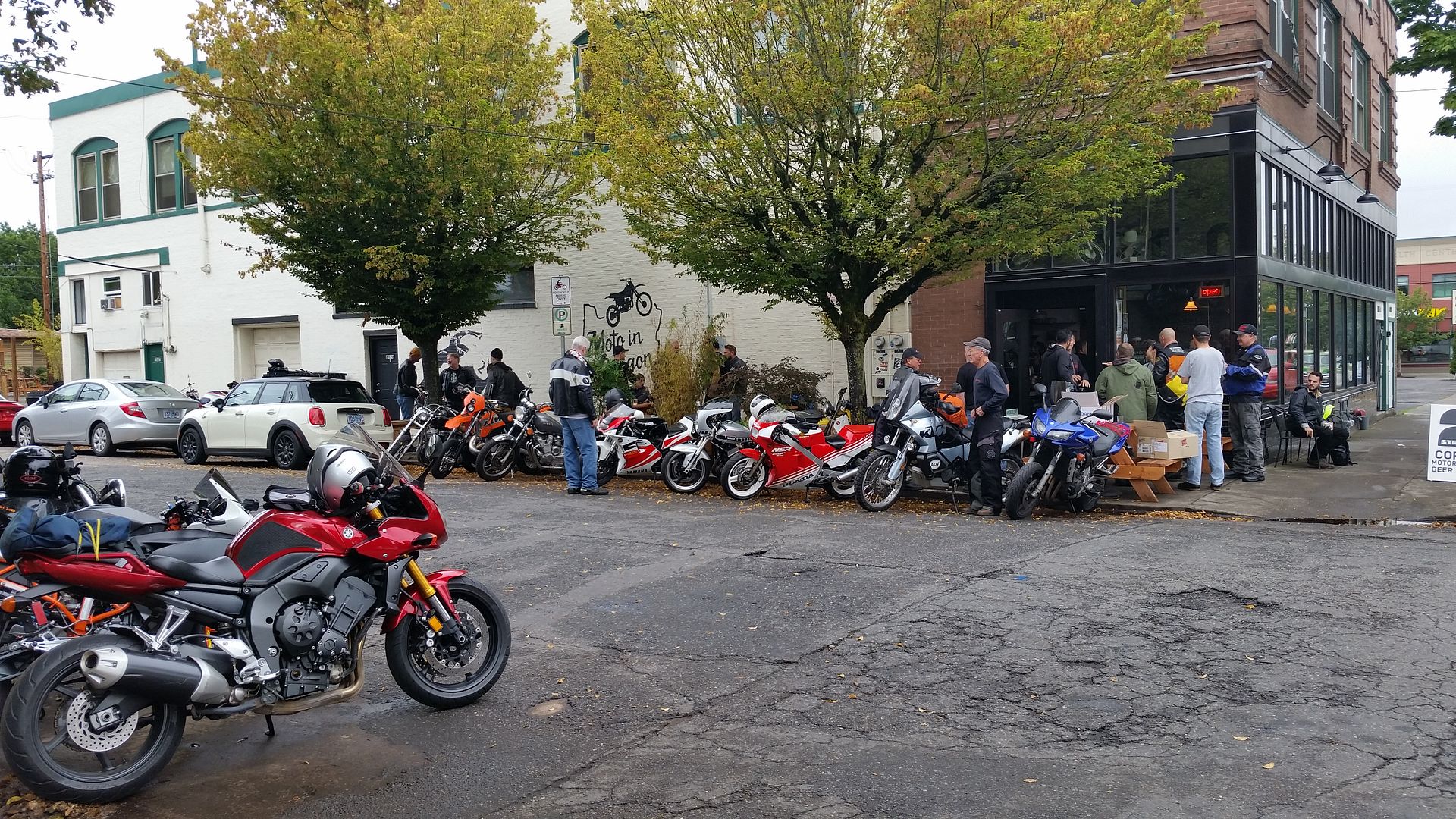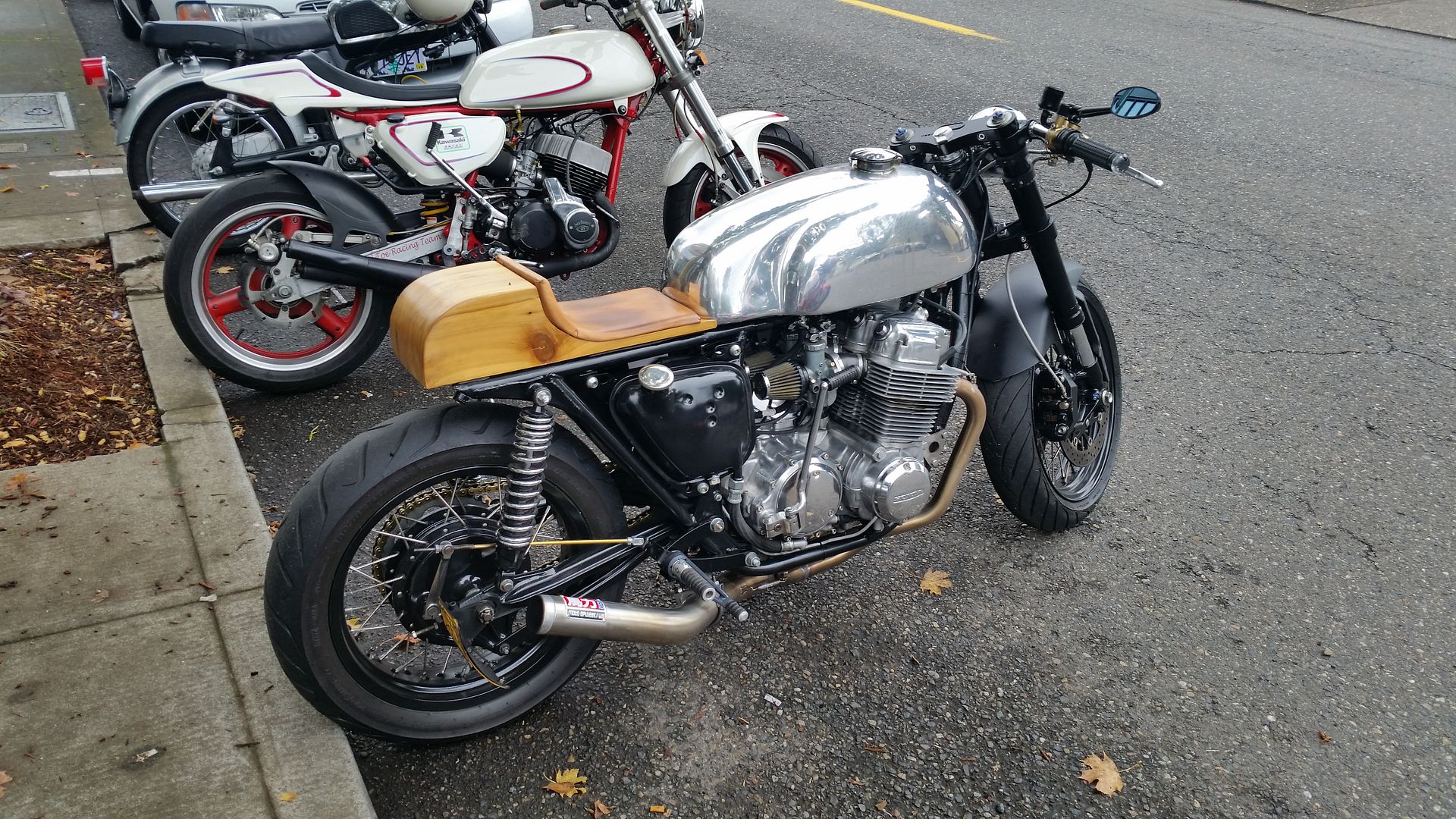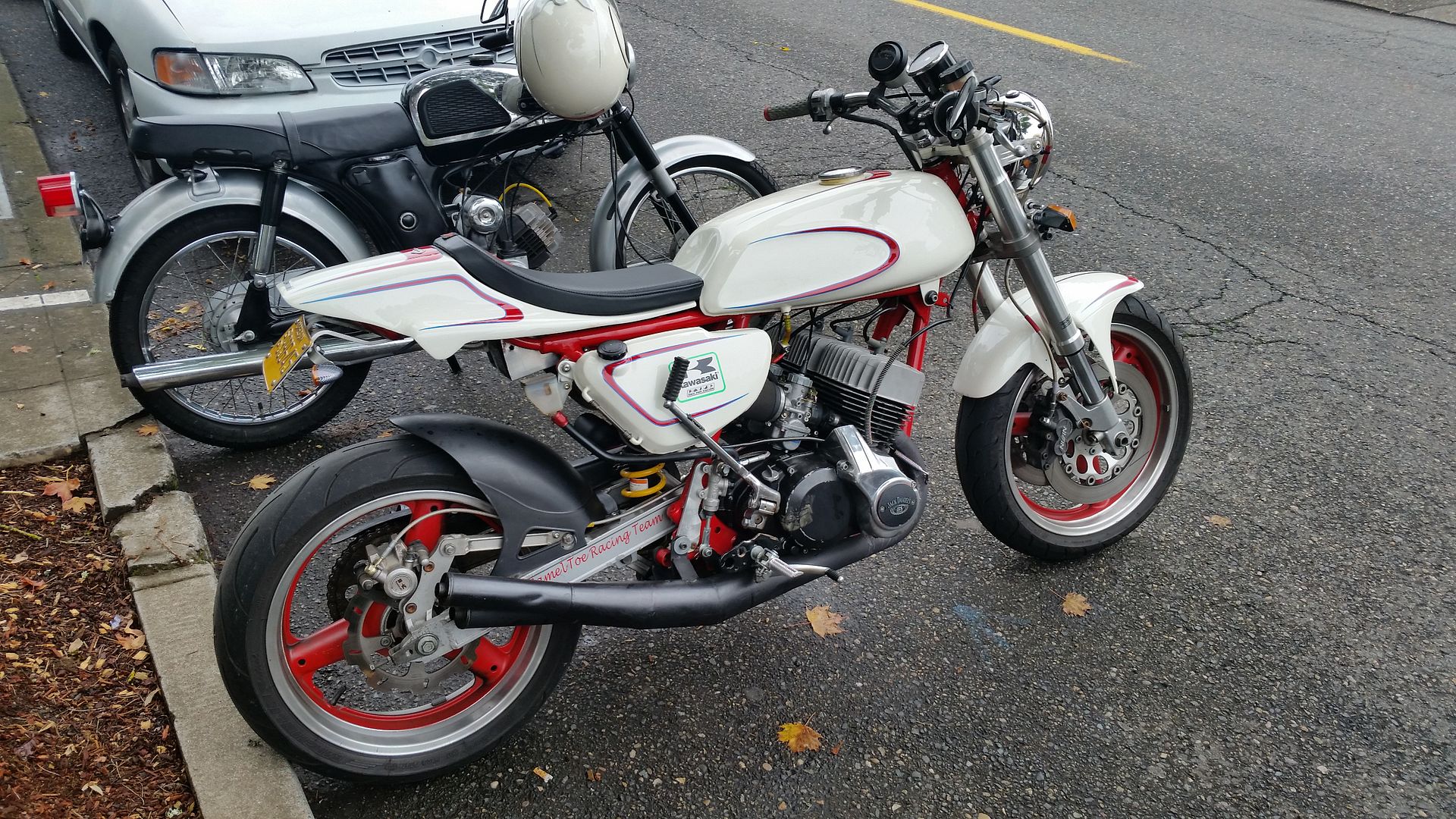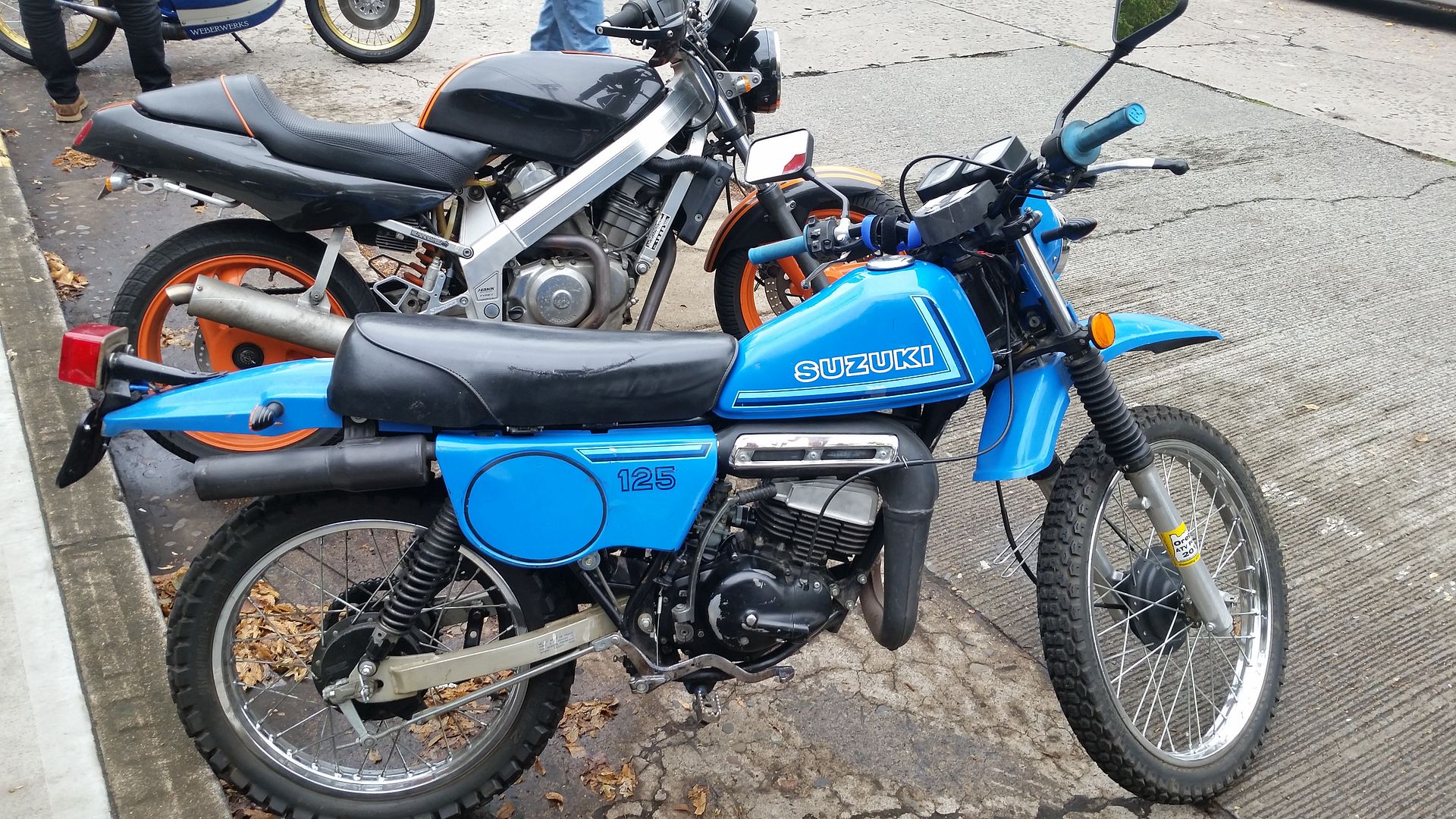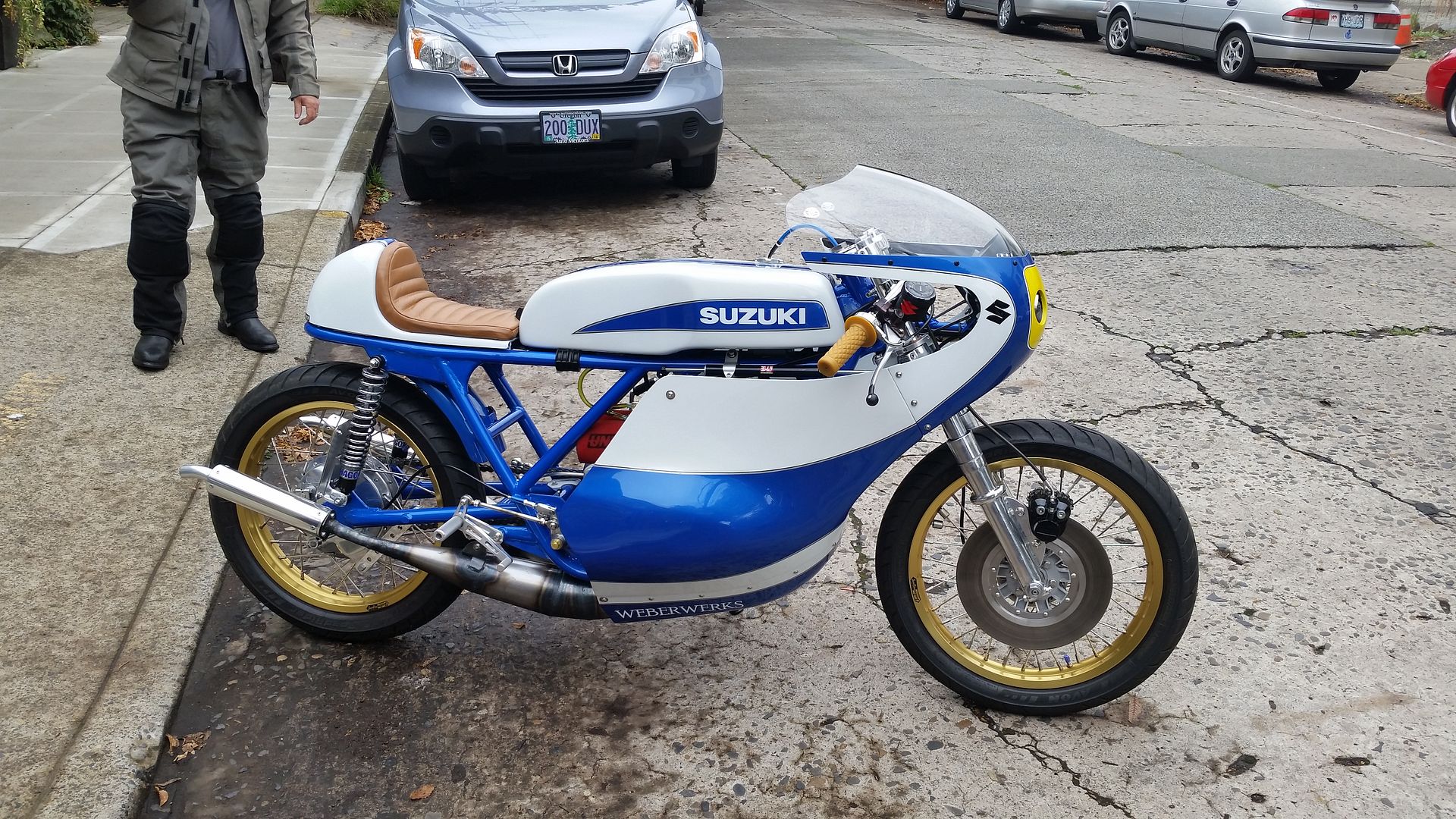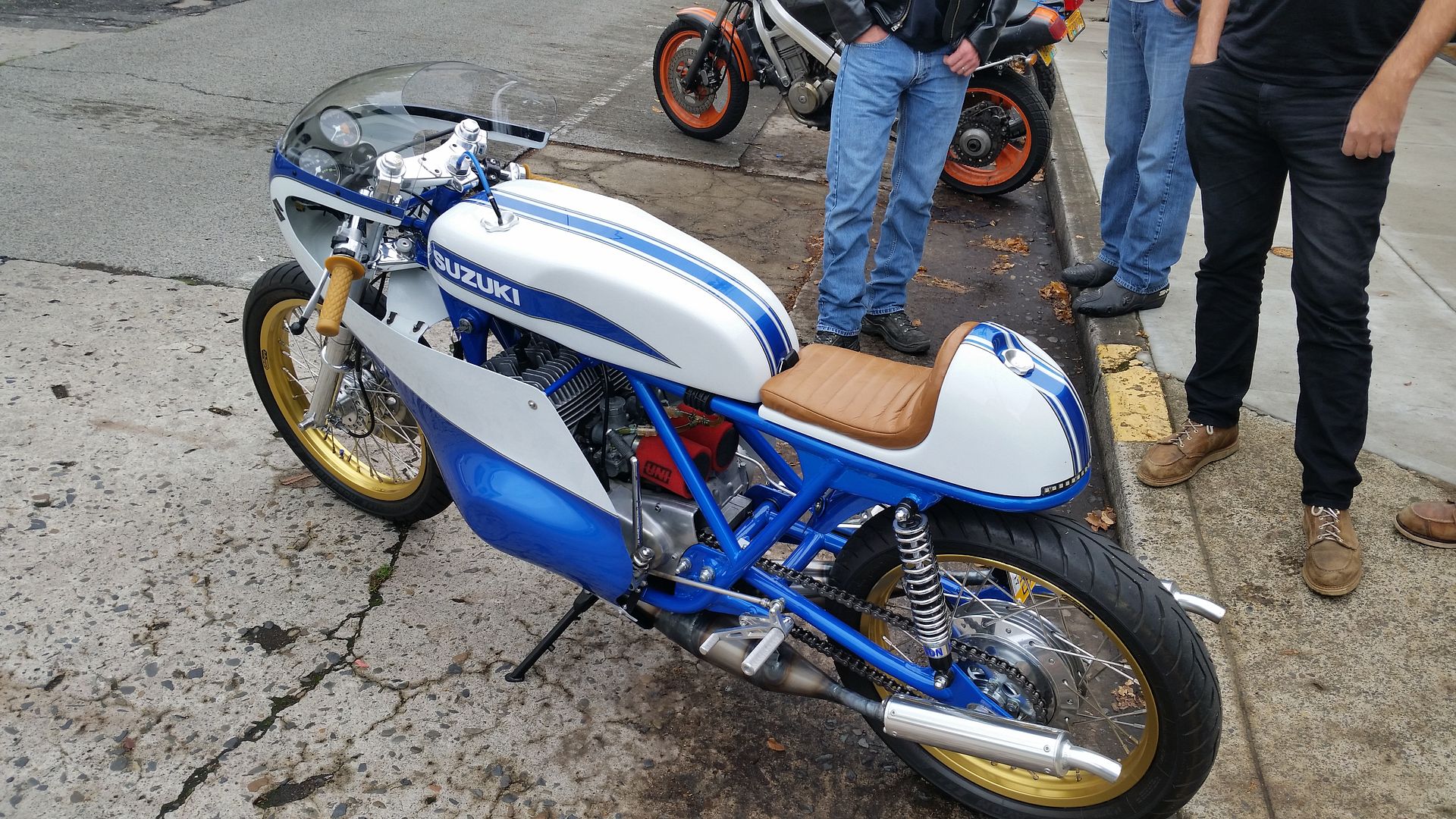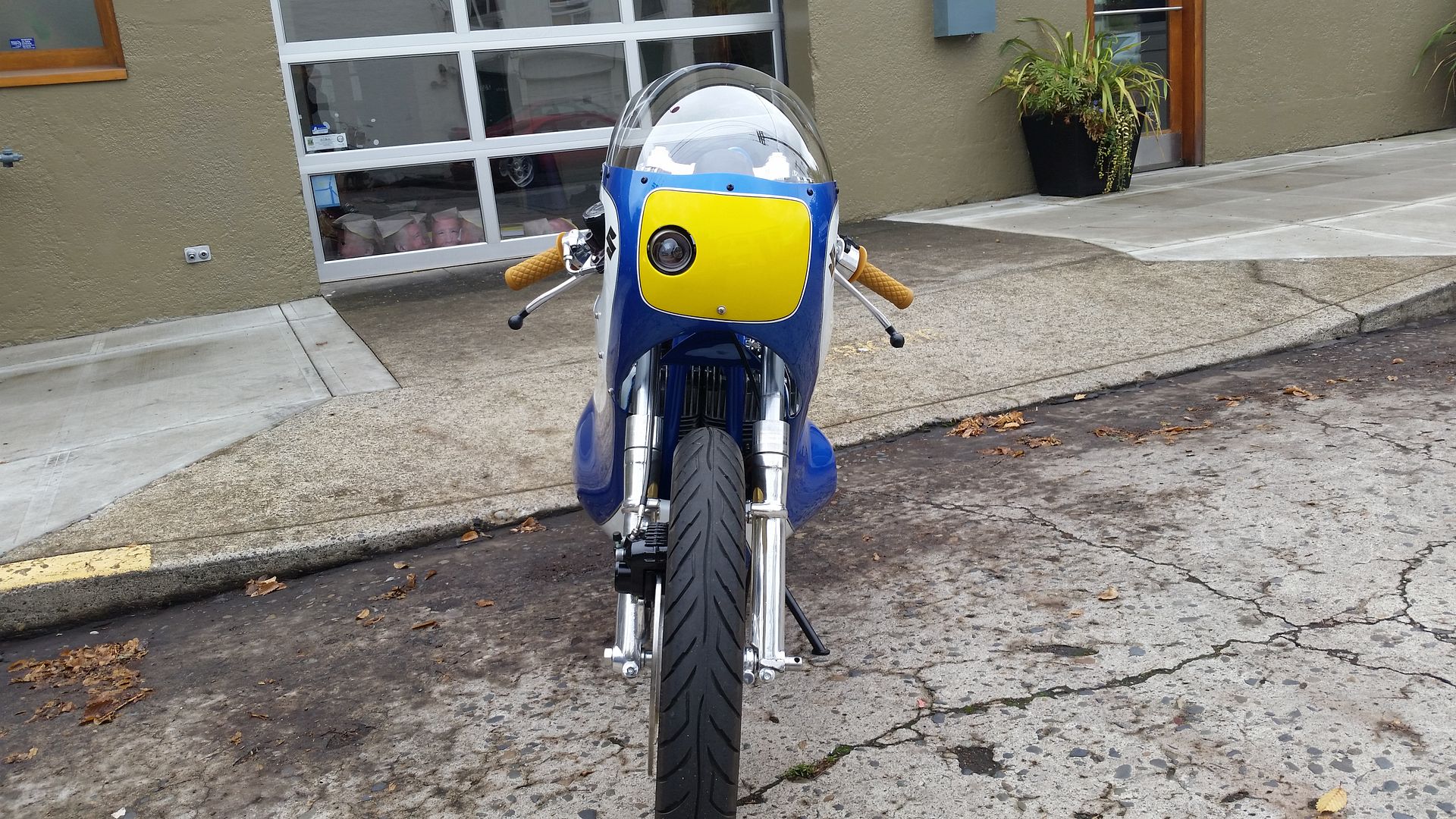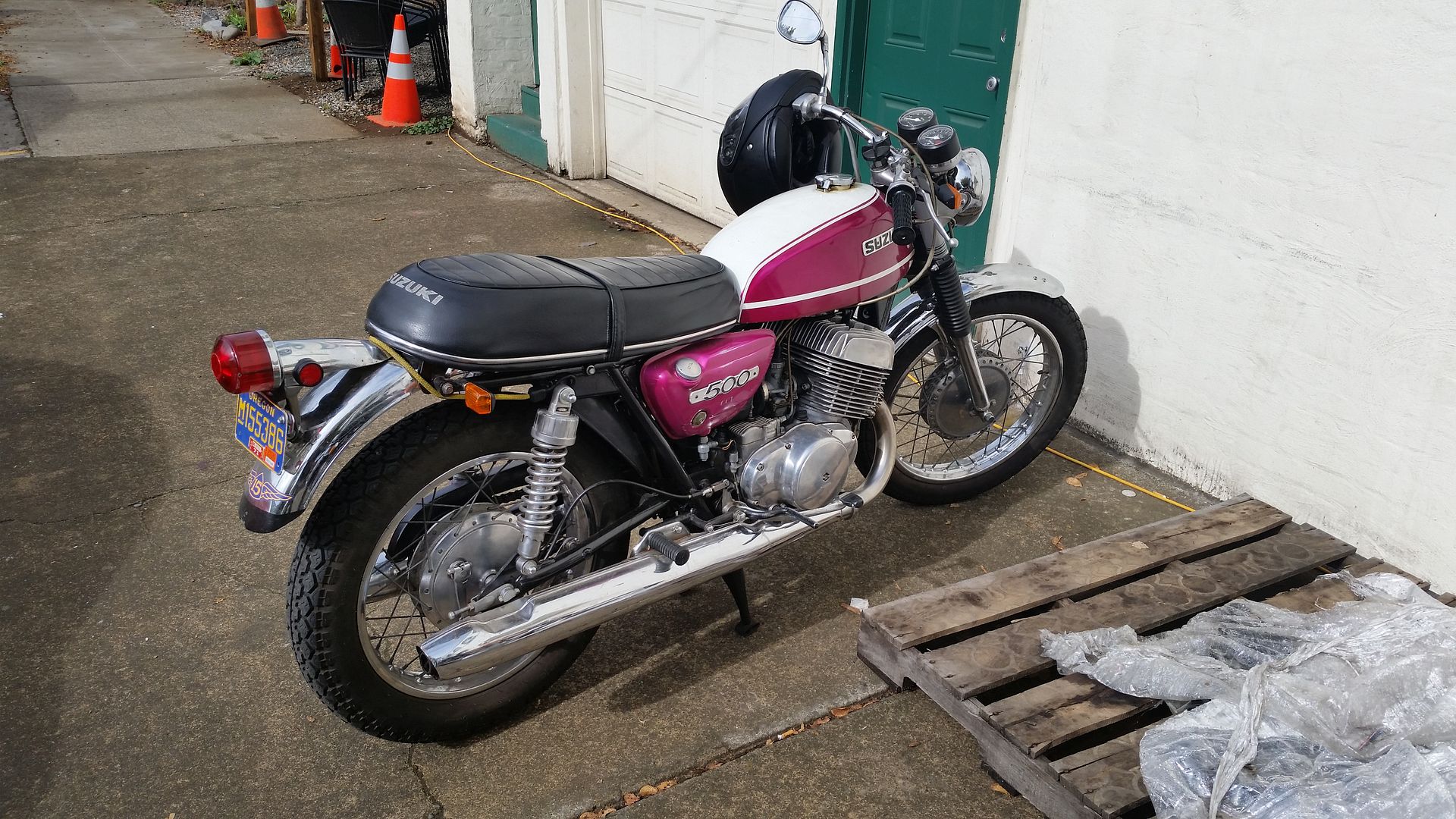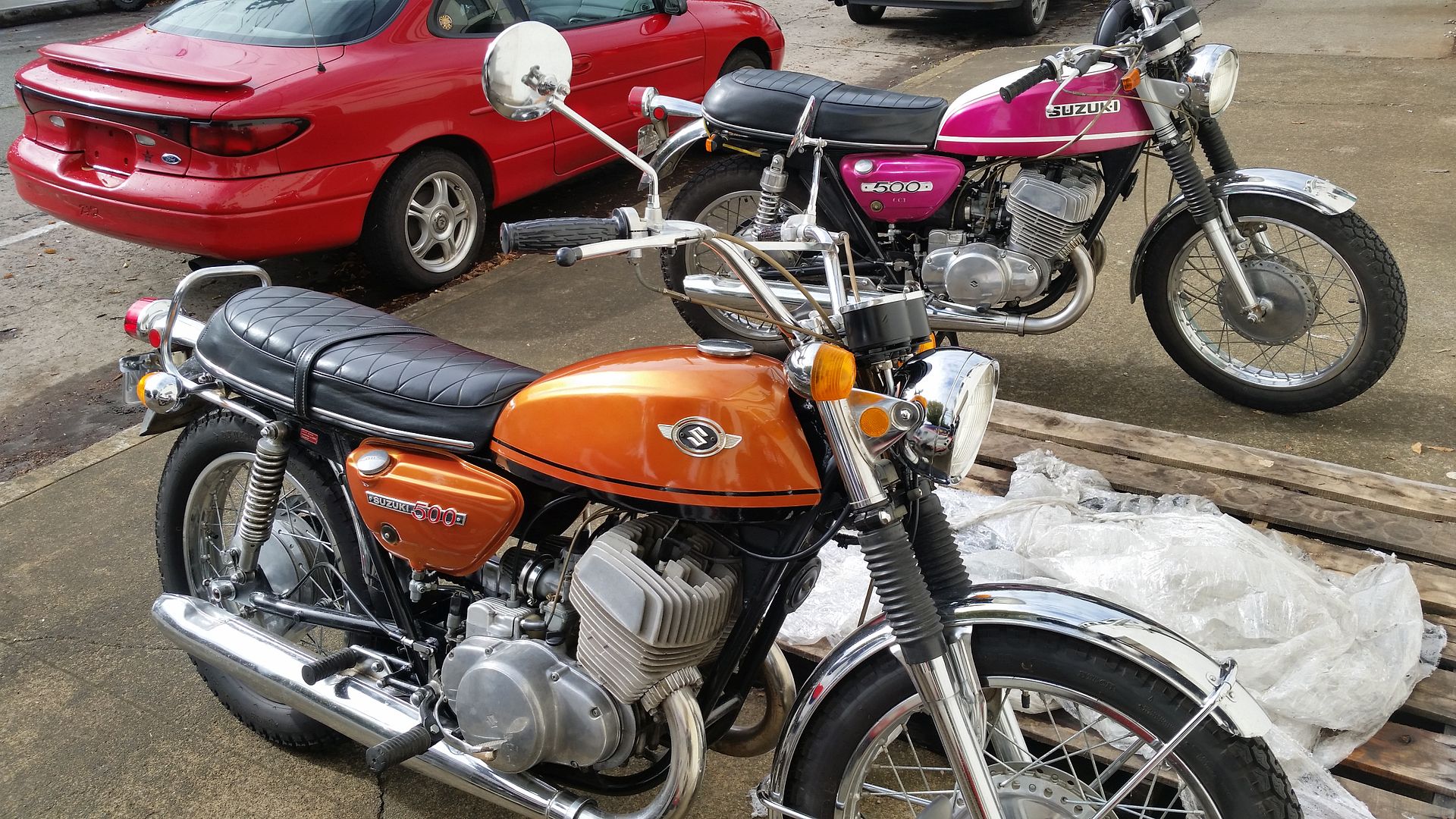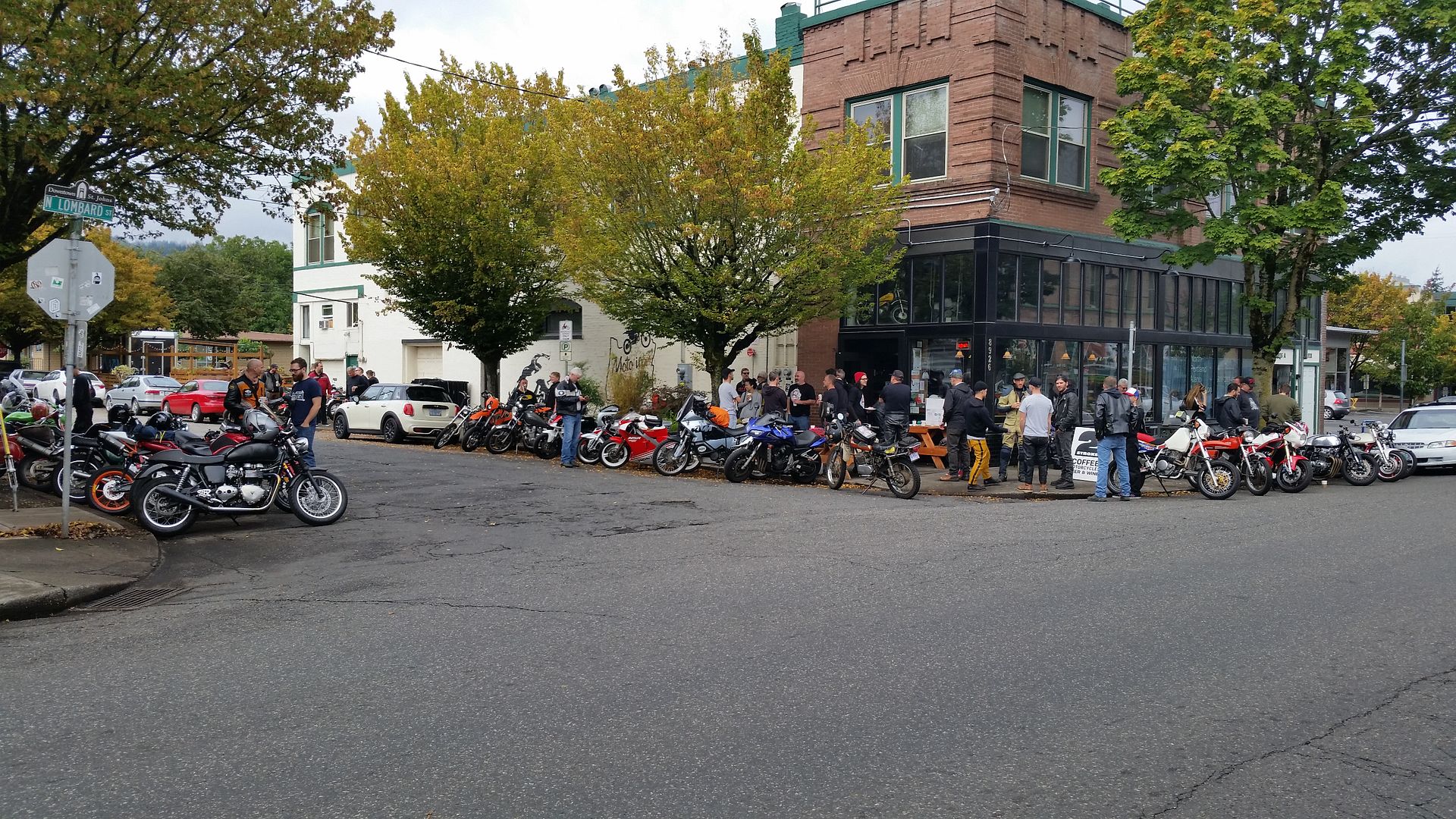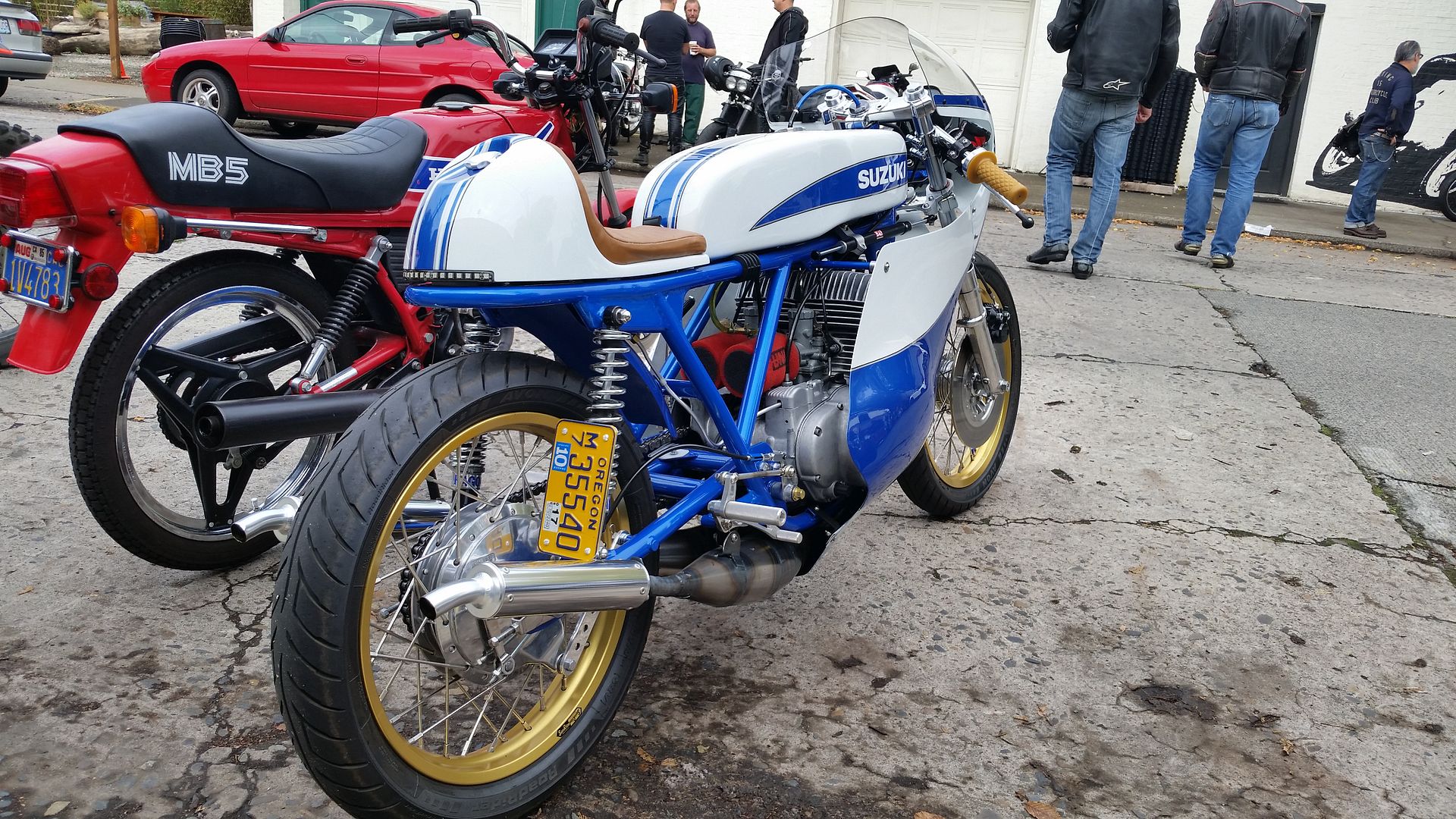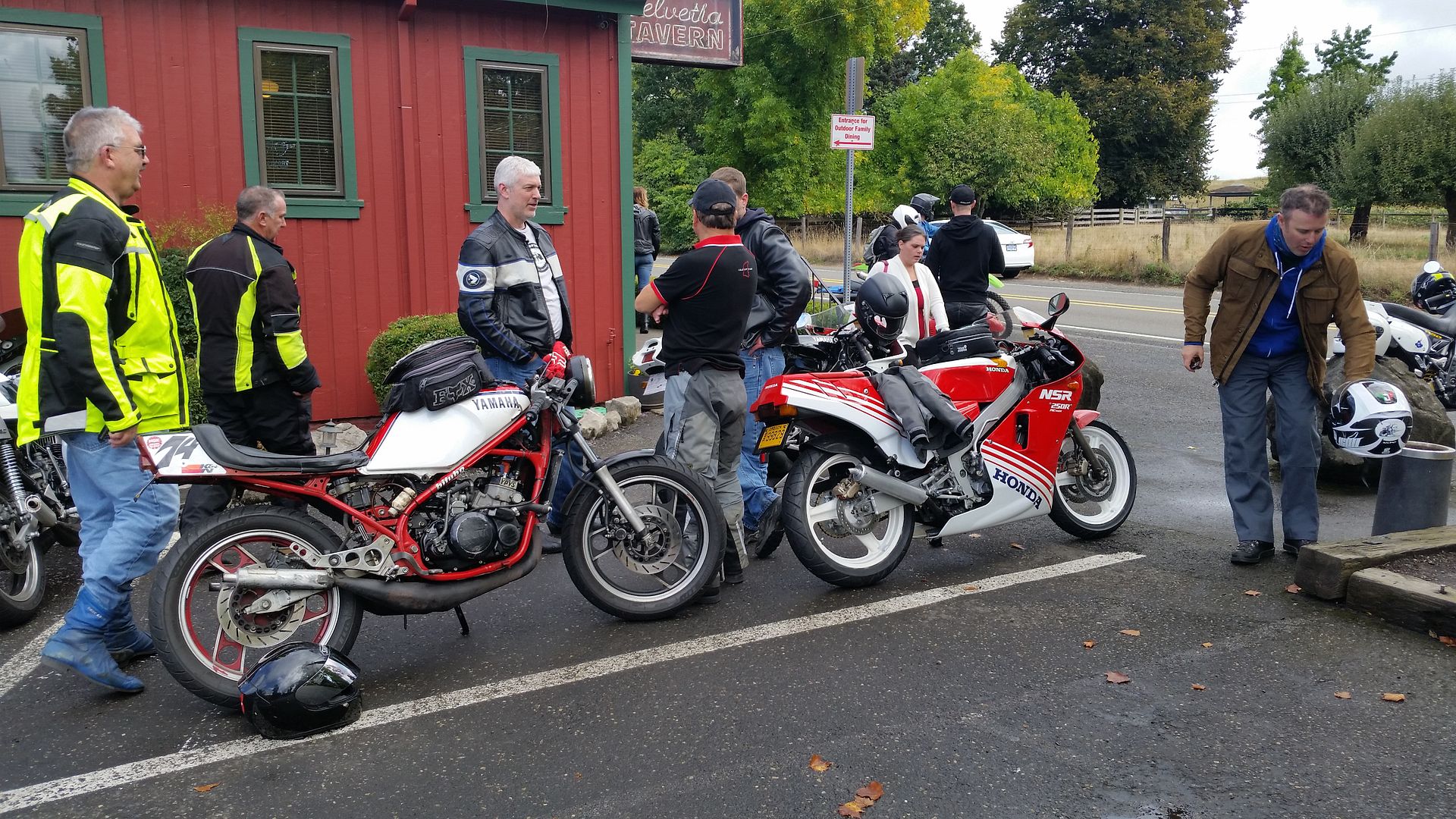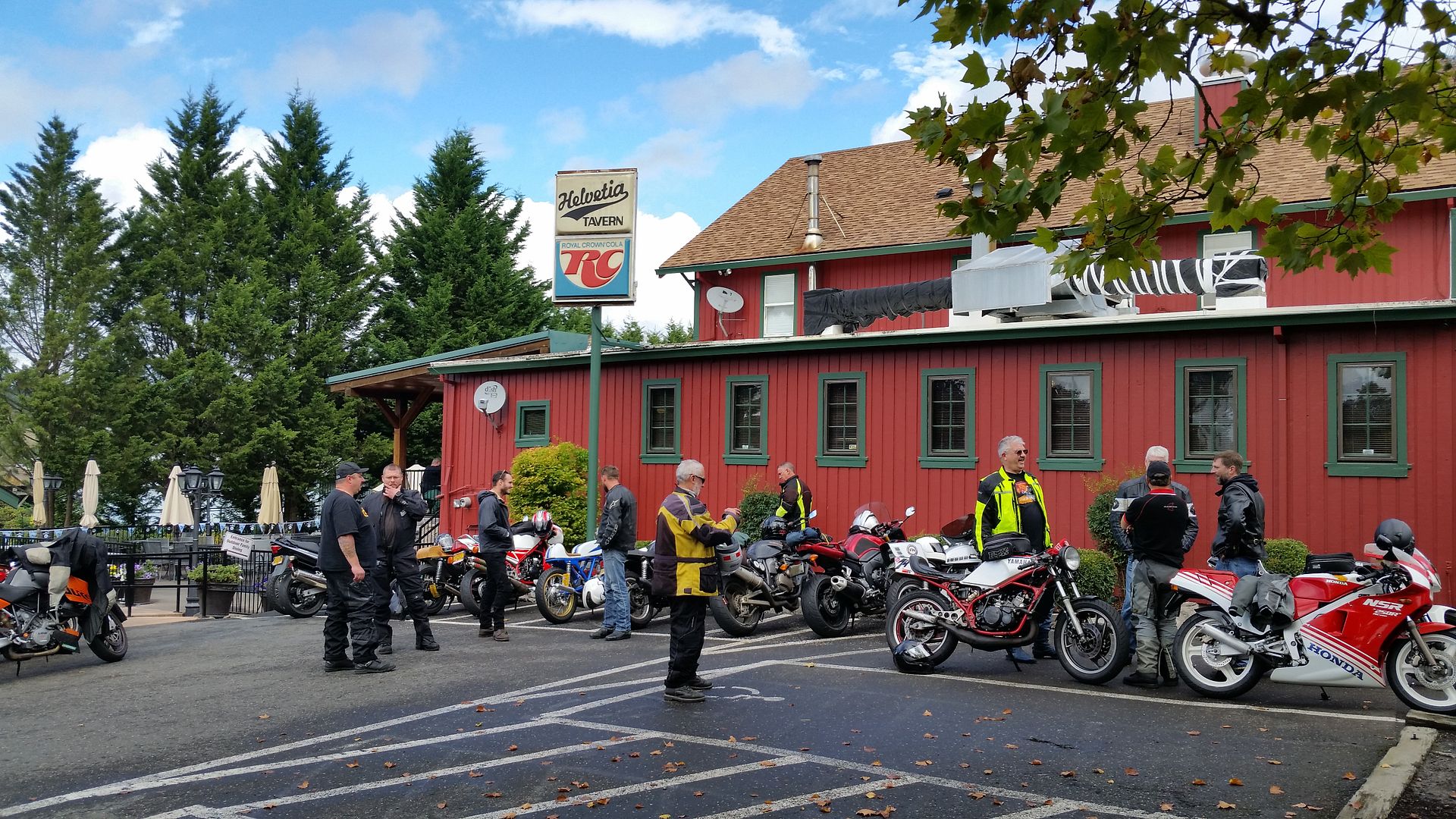 _________________
1985 RZ 421 Hybrid
http://www.rzrd500.com/phpBB3/viewtopic.php?t=9655
99 R1 USD front end
Tarrozi Hi-rise clipons
TrailTech Endurance II Speedo/Odometer
VJ23 swingarm
CBR F4i rear shock/custom dogbones
JL GP stainless pipes
2018 XSR 900