Tried to fit the temporary axles and parts.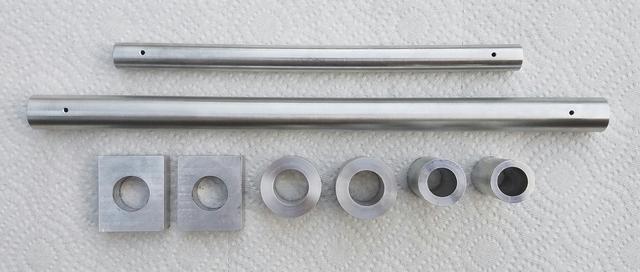 Cotter pin holes are in the wrong place on both axles.
I wrote down all the measurements.
I drew a diagram showing placement of the holes with measurements.
I discussed specific placement of the cotter pin holes.
The machine shop manager repeated the instructions back to me and showed me on the drawing how he would do it.
Whatever. Not giving up.